Sunshine CB Modern School
"TO ACQUIRE KNOWLEDGE, ONE MUST STUDY
TO ACQUIRE WISDOM, ONE MUST OBSERVE".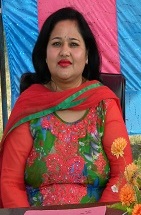 Principal's Message
My heartiest congratulation to you on your decision to join this school in the land of martyrs. As a principal, heading this school, offers a really big challenge as one has to match one's performance with the predecessors. Let us pick the challenge and carve a new niche together. Friends, we are passing through great changes as the entire academic paradigm is shifting. We are very proud of our school and the dedicated staff. Despite located in the border belt of Ferozepur, our school has the well qualified faculty in each subject to enrich the students with quality education while keeping pace with time and modernity. We endeavour to restructure the pattern of their profiles into responsible personalities by providing ample opportunities of independent growth. I welcome you on joining this institution of learning.
Established in 2000 Sunshine Modern Cantonment Board School has a proud tradition of meeting the educational needs of our local community. The school combines modern facilities and a progressive education programme with traditional core values and high expectations of student achievement. We have the ability to offer our diverse school population a wide range of academic, cultural and sporting challenges. We are fortunate to have a supportive community which has a clear understanding of the value of an excellent well-rounded education. It is our mission to be an inclusive school and to provide students with a supportive environment.
We aim to fulfill our school motto 'Gyanam Param Balam'
Develop students who have the strength to do what is right.
This motto, combined with the shield, is a constant reminder to our school community that moral strength and learning provide the key to the journey of life.
Sunshine Modern Cantonment Board School is a co-educational secondary school. Students from the town of Ferozepur and surrounding rural areas attend the school.The school is very much part of the Ferozepur community, participating in a wide network of formal and informal relationships with other agencies and groups. Visitors to the school comment on the positive learning culture and co-operative atmosphere we enjoy. Students are lively, involved, and friendly, enjoying good relationships with each other and staff. We invite you to join our school community.
Sunshine Modern CB School aims to excel in teaching, knowledge and scholarship. The institute provides the best education possible to its students. It is my commitment to ensure that all educational programs achieve excellence and that the institute's educational offerings and teachings are challenging, relevant, stimulating and attractive to students, and will provide the opportunity for cross-disciplinary experiences.
Sunshine Modern CB School seeks out intellectually curious students who are committed to developing their talents for lives of leadership and service. Small classes enable our renowned faculty to work closely with students, engaging them directly in original research and creative work across the Computer . In the classroom and beyond, we cultivate students' compassion, creativity, resilience, and moral courage.